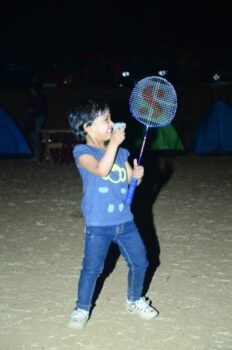 edited1574496914_IMG_5724.JPG_edited
f1508f0dd0154af3a5b2eb4913f7cf98
0a1eeedd605a4e0c81507837b2ed0a3b - Copy
editei8l8iy1574496917_IMG_5745.JPG_edited
482b5e5d1fd34deeb5894891206fe360
f100aeb0cadb4c1a9d600c30e866b7e0
a97dab3bf1e344f880f4539bf4c35c13
cb46f7c75848467e9c60f8881b060769
New Year Party at Pawna Lake Camping
For children(5 to 10 years) :-₹ 1400
Note:- For Booking confirmation, you have to pay deposit  700₹/ person only and the remaining payment on arrival. Click below to book now with secure payment method.
Schedule of Pawna lake Camping
Day 1 – Arrival at the Pawna Lake Campsite
Arrive at the Pawna lake campsite by following Google Map check-in by 03:00 PM and grab your tent.
Welcome drinks will be served to you once you settle.
Enjoy the Lake view and get some Activities.
Tea and Snacks will be served in 1-2 hours(4 to 6 PM).
Enjoy your BBQ with your loved one from 7:00 PM to 9:00 PM
Unlimited Dinner from 10:00 PM to 11:00 PM.
Enjoy Loud DJ Music and the beautiful night of Pawna Lake.
New Year Celebration with Firecrackers.
Ice cream will be served to you after the New year's start.
Silent hours 12:00 AM to 6:00 AM
Spend your night in Tent with your loved one.
Day 2 – checkout with the beautiful Memories. 
Enjoy the beautiful view of Sunrise.
Breakfast will be ready after 8 AM
you may check-out from the campsite by 11:00 AM.
Stay will be there 2/4/6 sharing tent and can be provided depending on the group size and variant selected
Stay would be there in shades during monsoon.
Welcome drinks
Snacks: tea and pakoda
Veg-BBQ: marinated paneer and assorted veggies
NonVeg-BBQ: marinated chicken.
Veg-dinner: dal tadka, mix-veg or paneer masala , chapati, steamed rice, salad, and some sweet.
Nonveg-dinner: chicken curry, chicken dry masala, chapati, steamed rice, salad.
Midnight Ice Creame
Breakfast: tea, Poha or Upma
activities at Pawna lake camping
Badminton
Cricket
Archery
Dart
Volley Ball
Light Music
Football
Carrom
Chess
Free Parking
Mineral Water
24 hour security
Common Washrooms
Charging Points
Lakeside Camp
Couples section
Family section
Group section
First Aid kit
Torch
Personal medicines
Extra pair of clothes and sandal
Comfortable footwear
warm clothing or extra blanket (during winters)
Umbrella (during monsoon)
Related Pawna lake Campsites