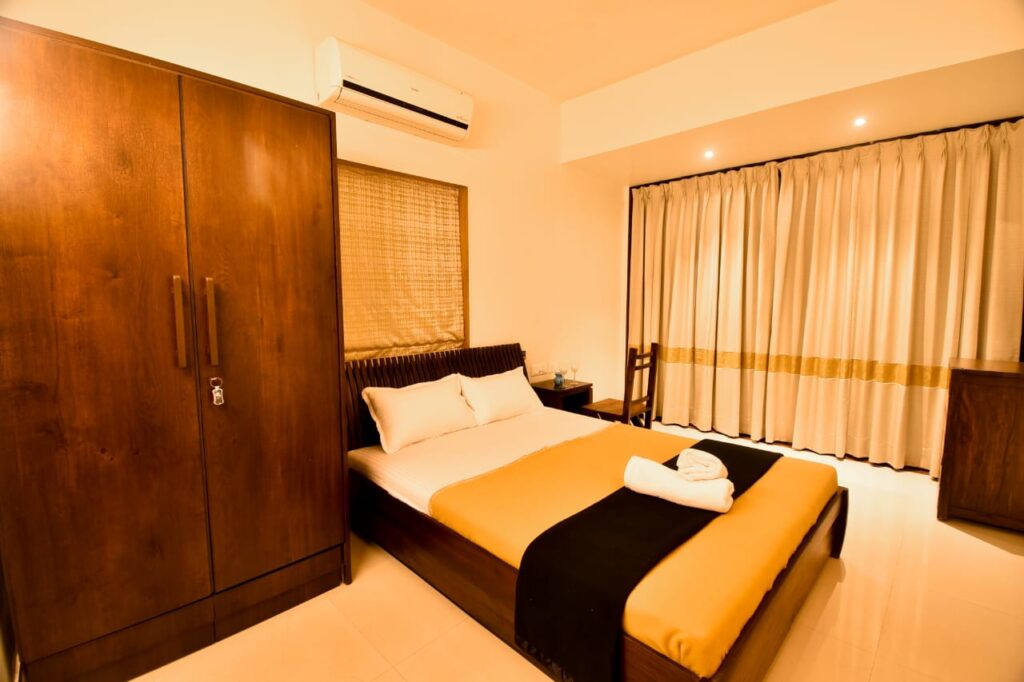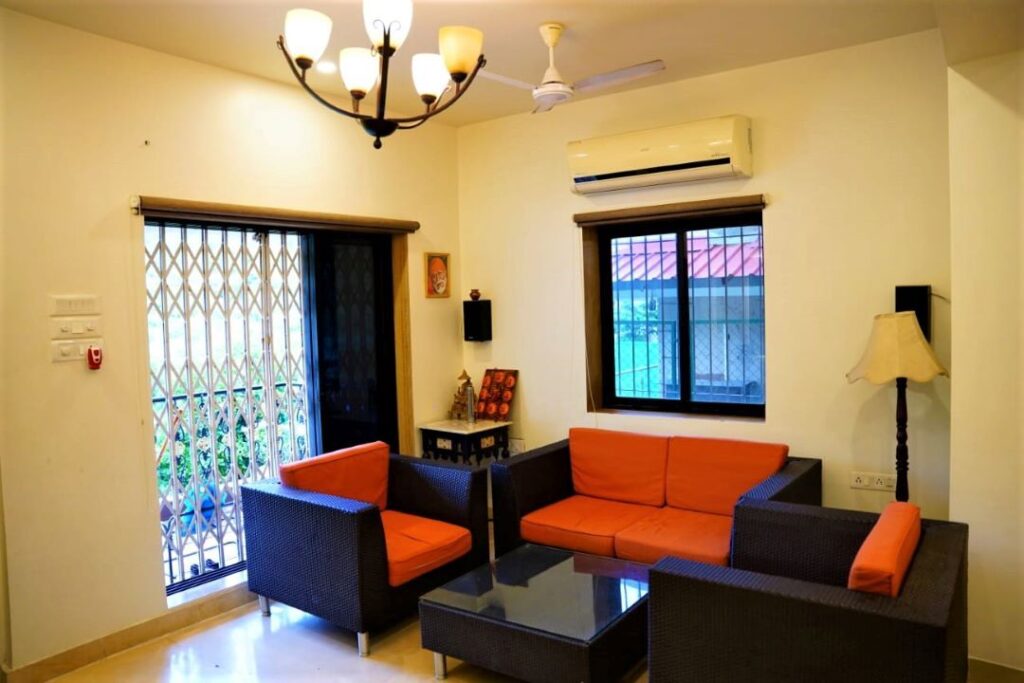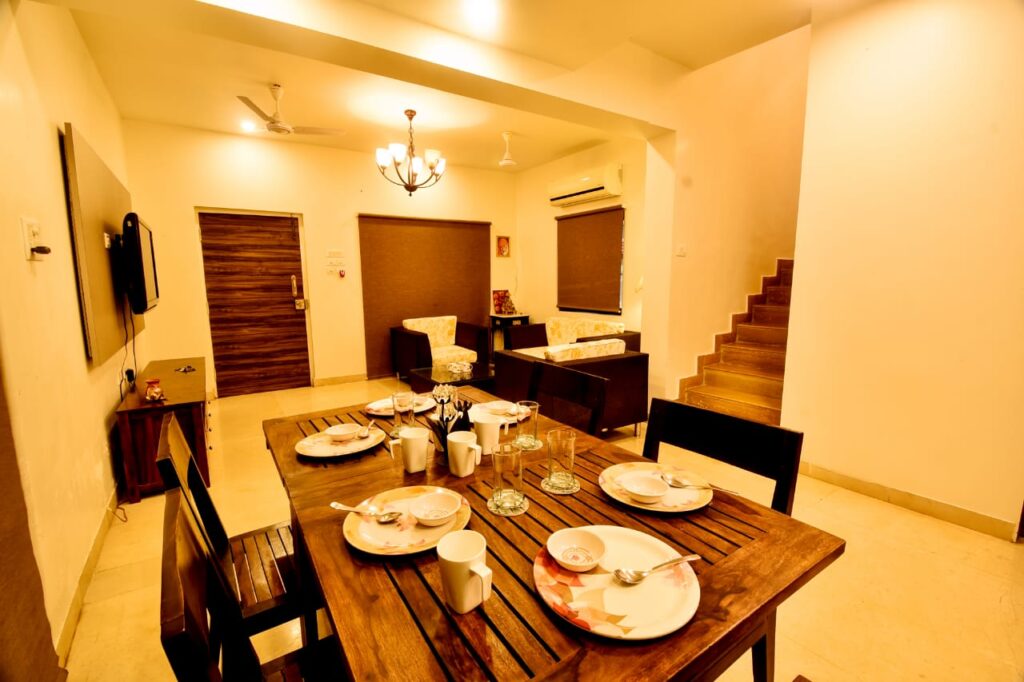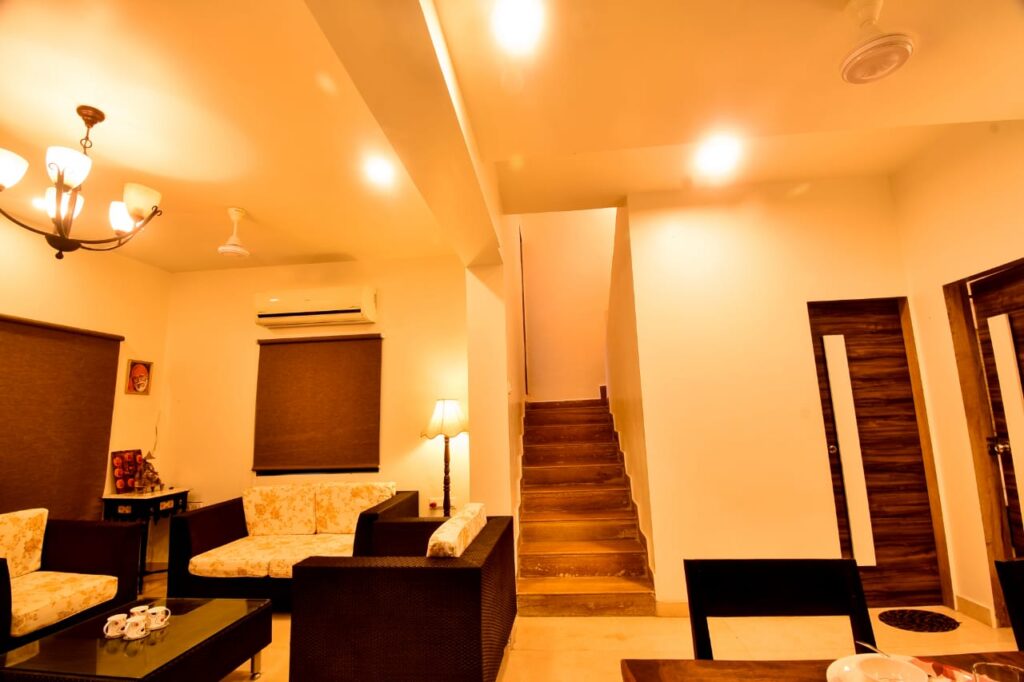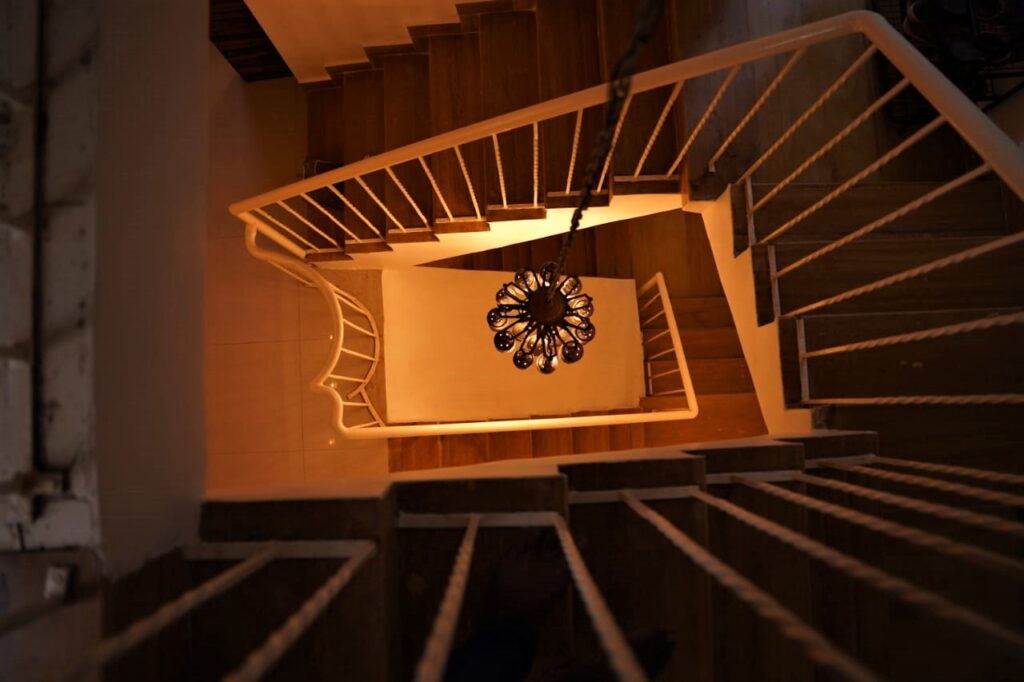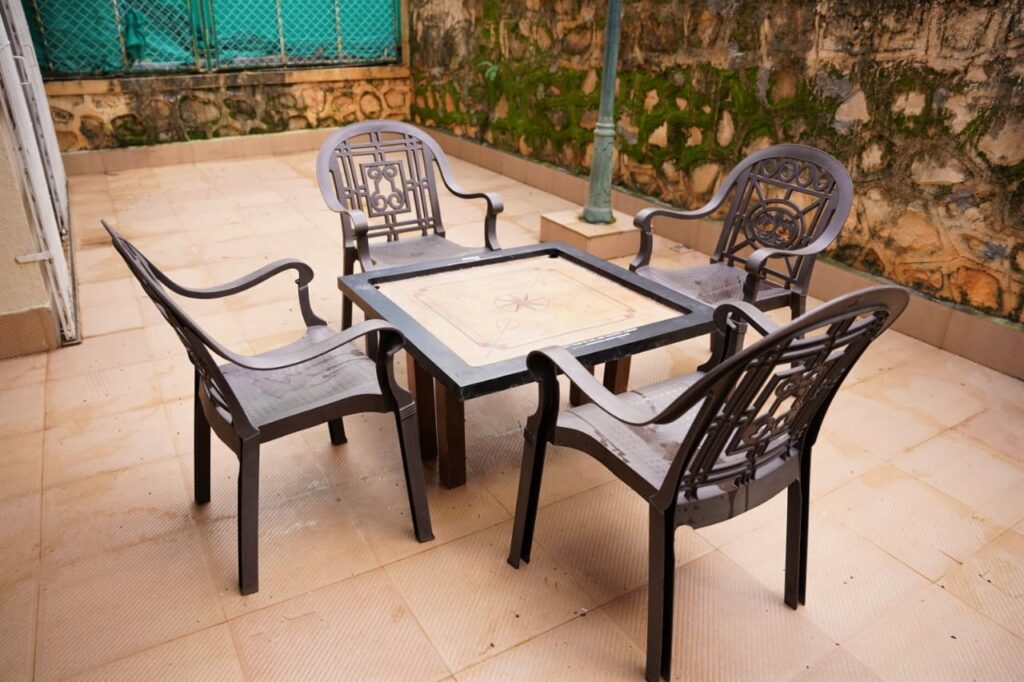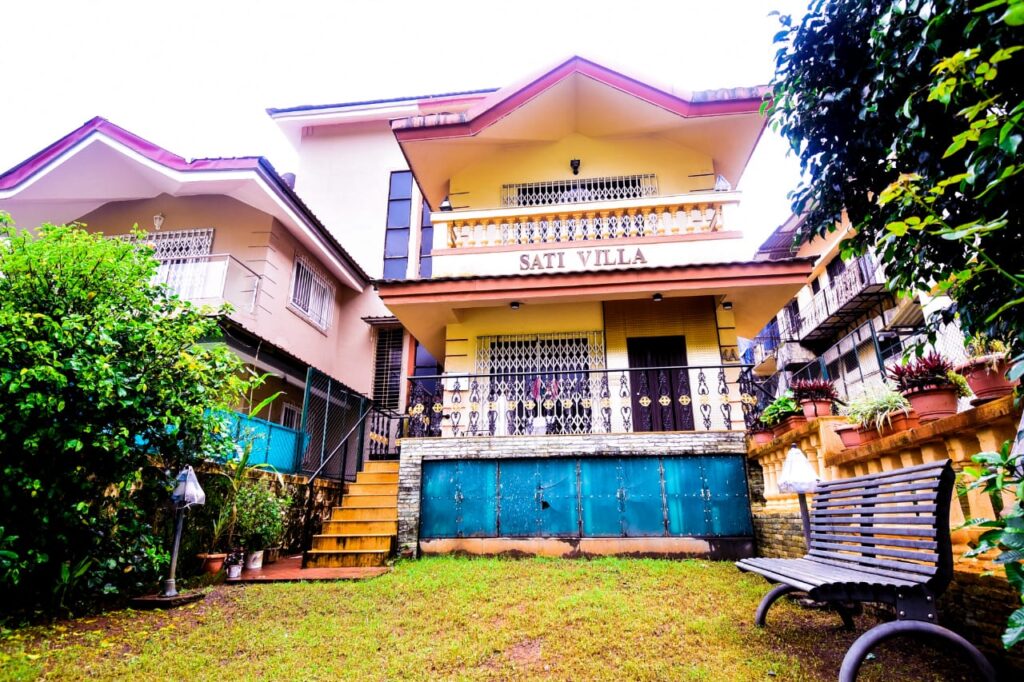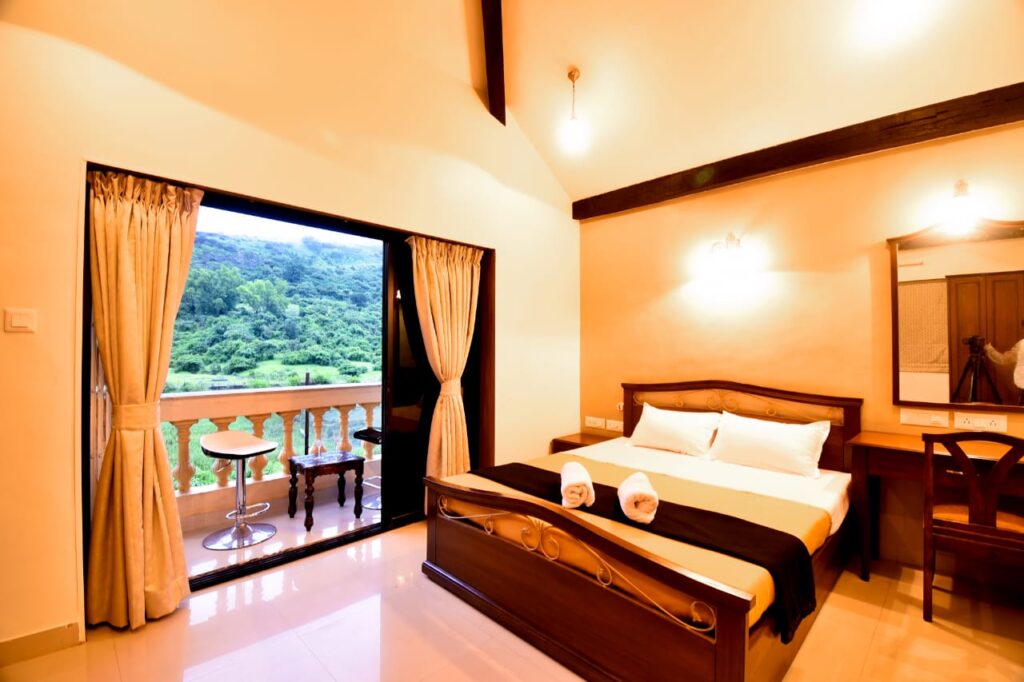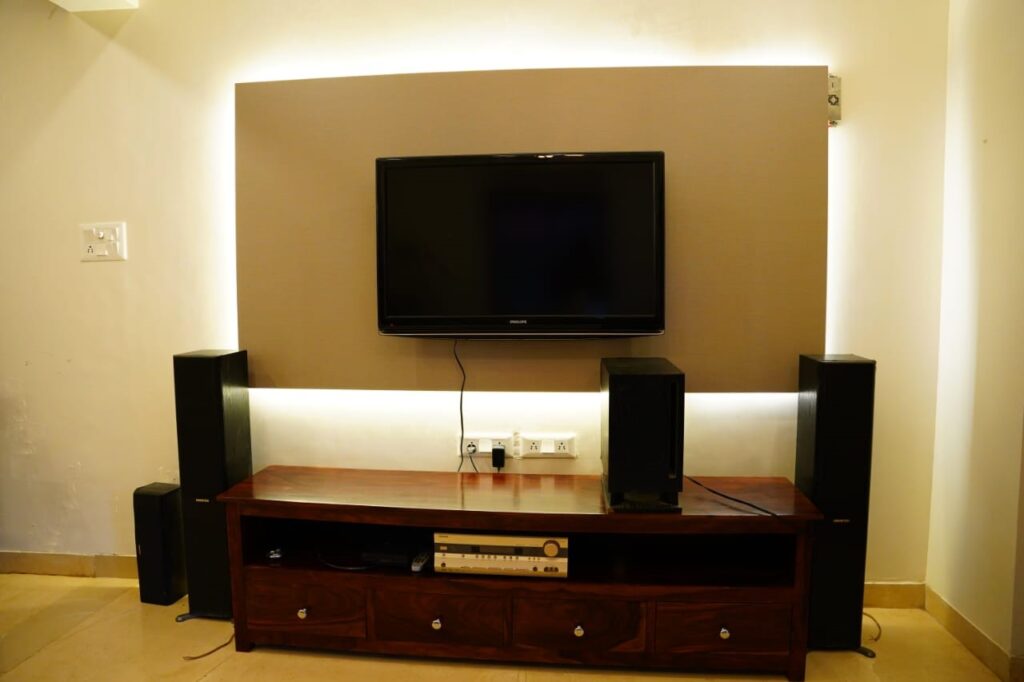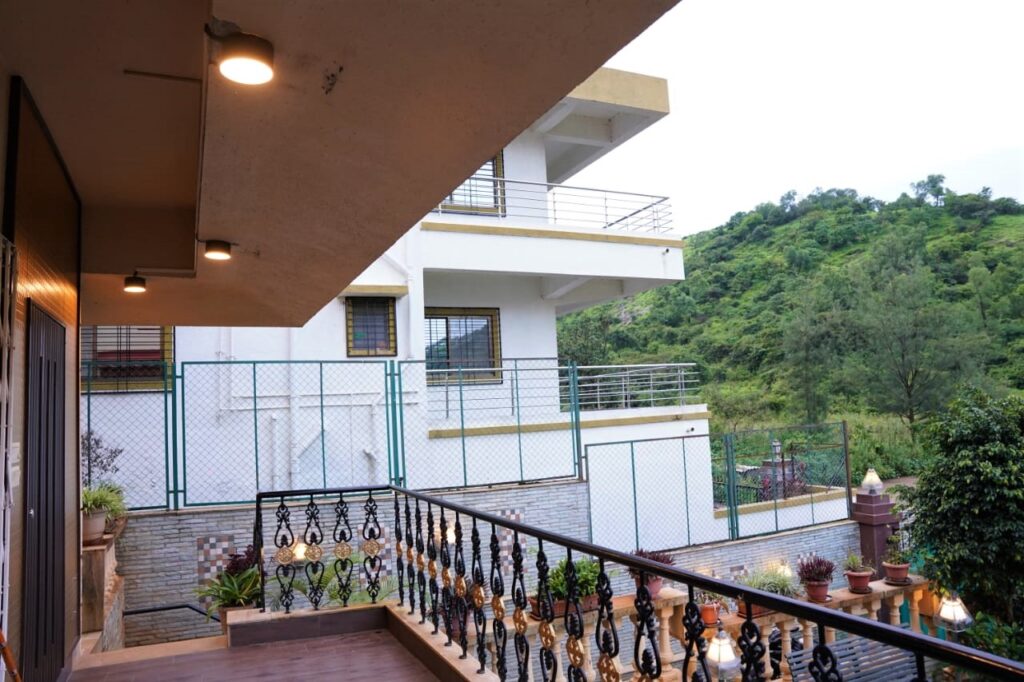 for weekdays (mon - friday)
12 persons are allowed without extra charges
Note:-  first check availability and then book or you can send enquiry.
Sati Villa
Sati villa is a premium villa at Lonavala with beautiful surroundings. You get green mountains to view from both the first-floor and second-floor balconies. It is a fully furnished villa with a well-equipped kitchen.
It is best known for its modern interiors, large windows, and spacious rooms. The interior of this villa brings charm, warmth, and character to this splendid Place. The lawn area has a sitting arrangement, a perfect holiday destination for travelers with dense trees in the surroundings. The villa also comprises a balcony and garden area the view gives more depth to the beauty of the Sati villa an ideal spot for the customers to stay and enjoy the holiday with their loved ones.
Food 
Guest can use kitchen to cook food/ get our meal package/ order from nearby restaurants.
You can prepare your meals with your own, Well equiped kitchen is available free of cost.
Or
All the meals are available at extra cost (Veg and Non-veg both).
Contact us for details click here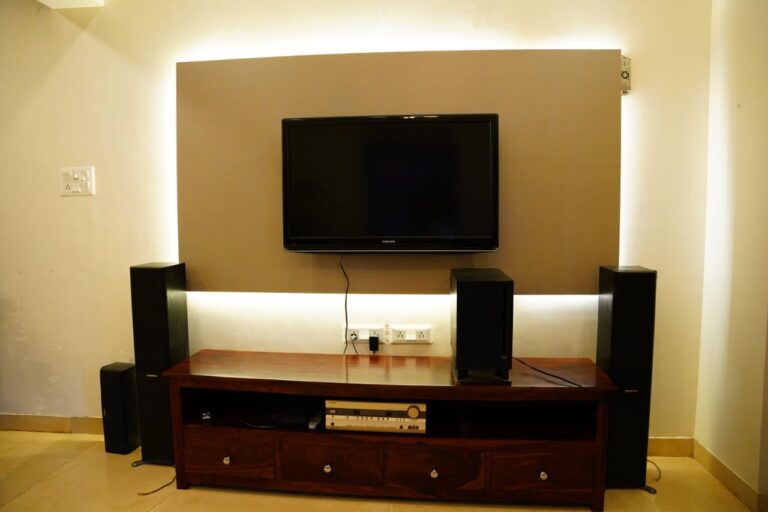 The full payment must be made for your booking to be confirmed.
 The number of guests must not exceed the count mentioned at the time of booking.
Only the guests who have been accounted for are allowed at the villa.
 All guests must be able to share valid ID proofs when asked. This could be at the time of checkin, and also upon arrival.
 All foreign nationals must be able to share their passport and visa details prior to their stay.
 Any damage to the property caused by the guest will be charged as per the actual cost of repair or replacement.
 Any illegal activity is strictly not permitted.
 Any commercial activity is strictly not permitted.
 A refundable deposit of 7000 may be collected before check-in. This entire amount is refunded at the time of check out.
Cancellation within 15 days of the check-in date – No refund
Cancellation between 15-30 days prior to the check-in date – 40% refund (assuming the total amount has been paid)
Cancellation more than 30 days prior to the check-in date – 80% refund
If you are unable to travel due to any member of your group being diagnosed with COVID-19 or any official government restrictions on travel to our locations, You can postpone your booking up to 8 months period with your Booking charges that you have paid at the time of booking. (Notification is mandatory)