Pawna lake camping for family
If you're looking for the perfect family camping experience, look no further than Pawna Camp-B. It's a serene and beautiful spot that is ideal for families to get away from the hustle and bustle of everyday life.
Whether you're looking for a peaceful place to relax or an adventure-filled weekend with your family, Pawna Lake has something for everyone. With its tranquil surroundings and stunning views of the lake, it's sure to be an unforgettable experience. there are plenty of activities available including games, swimming, kayaking, and many more.
So if you're looking for an idyllic spot where your family can enjoy some quality time together while taking in nature's beauty at its finest – look no further than Pawna lake camping for family (Pawna Camp-B)!
Families can enjoy a variety of activities such as trekking, kayaking, boating, karaoke, Dj night, barbeque nights, a warm bonfire, and stargazing during their camping experience. Children can explore the great outdoors, play multiple games and learn about nature in a safe and controlled environment.
The campsite is also a great place to rejuvenate your mind and body. Relax and unwind with yoga and meditation sessions in the serene surroundings of Pawna Lake camping for family. The cool and refreshing air, coupled with the sound of birds and rustling leaves, will refresh and rejuvenate your senses.
Pawna Lake camping for family is also an eco-friendly option for families looking to reduce their carbon footprint. The campsite is designed to minimize the impact on the environment and promote sustainable practices.
Visit us at 4 PM with your family or friends and our staff will gladly welcome you.
Your tents will be ready for you to put your luggage in and enjoy the ambiance of Pawna Lake.
Spend time with your loved ones playing outdoor activities such as cricket, volleyball, badminton, archery, and dart, or pick from a variety of indoor games like carrom, chess, cards, and ludo.
Taste some mouth-watering BBQ from 7 PM to 8:30 PM with live music playing in the background. Then switch up the atmosphere with DJ music at 10 PM followed by dinner until 11:30 PM then a bonfire right afterward.
Enjoy the night sky by going stargazing during the silent hours which run between 12 AM to 7 AM.
Next Day morning at Pawna Camping
Experience memorable sunrise over the lake from your tent.
click some nice photos with your family/friends.
Finally, wrap up your experience with breakfast served till 10 AM before departing with fond memories at 11 AM.
After checking In guests, we are providing an assortment of tea and Pakoda as welcome snacks.
Delicious BBQ will be served at 7 PM, This dish consists of Marinated Panneer, Fruits, and assorted vegetables that have been barbecued to perfection.
Marinated chicken mixed with assorted vegetables makes for a perfect non-vegetarian BBQ dish.
Unlimited buffet dinner is available, which means you can enjoy it.
The dinner option available includes a choice between mix vegetable or paneer masala. Along with that, there is dal tadka, chapati, salad, jira rice, and one sweet dish.
The non-vegetarian dinner will include chicken curry, dry chicken masala, chapati, Jira rice, and a sweet dish for dessert.
Next day morning.
The following morning meal consists of tea accompanied by either Poha/ Upma/ Misal Pav.
Things to carry for Pawna lake camping for family
Bring along additional sets of attire.

Personal hygiene essentials such as a toothbrush, toothpaste, and towel are among the toiletries one should keep in

Cold weather necessitates the use of clothing that provides warmth during the winter season.

Camera to capture good memories and beautiful landscapes.

Sandals that are commonly referred to as "flip flops"

Prescriptions for personal medication.
carry

During the rainy season, it is often a choice between an umbrella and a raincoat to protect from rain.

a torch if necessary
Our team is here to help You.
Talk with our Guide!
         House Rules :
Guests are permitted to check in after 3 PM and are required to check out before 11 AM.

It is necessary to make an advance or full payment to confirm your booking.

The outstanding balance ought to be settled during the check-in process.

Guests will be held responsible for any damage caused to the property and will be charged the actual cost of repairing or replacing the damaged items.

No conduct or behavior that causes harm to anyone on the premises of the camp, including other guests, staff, and service providers, is permissible. As the authority, we reserve the right to request an immediate check-out without offering any refund to any guest found engaging in such behavior. If the guest denies the request, we have the power to escalate the matter to the police for further action.

Pets are permitted, but the responsibility of their care falls solely on the user, and it is mandatory for users to bring along their pet food.

 
In the circumstance of a full cancellation, 40% of the upfront payment cannot be reimbursed; however, the customer has the option of postponing their reservation for a maximum of 6 months.
If a Guest decides to cancel a confirmed booking up to 15 days before the Date of Check-In, they are eligible for a refund of 60% of the full amount.
If a confirmed booking is canceled by a Guest up to 5 days before the Date of Check-In, they have the right to receive a refund of 40% of the total amount.
If the Guest cancels their reservation within five days of the scheduled check-in date, there will be no refund available to the user.
If the number of adults or children changes after the reservation is confirmed, the guest must notify us in advance or notify us at least 24
hours before the check-in time (3:00 p.m.). Otherwise, we are not responsible for refunding the guest.
Use code GROUPOFF10
get 10% discount on group booking (Minimum 10 pax)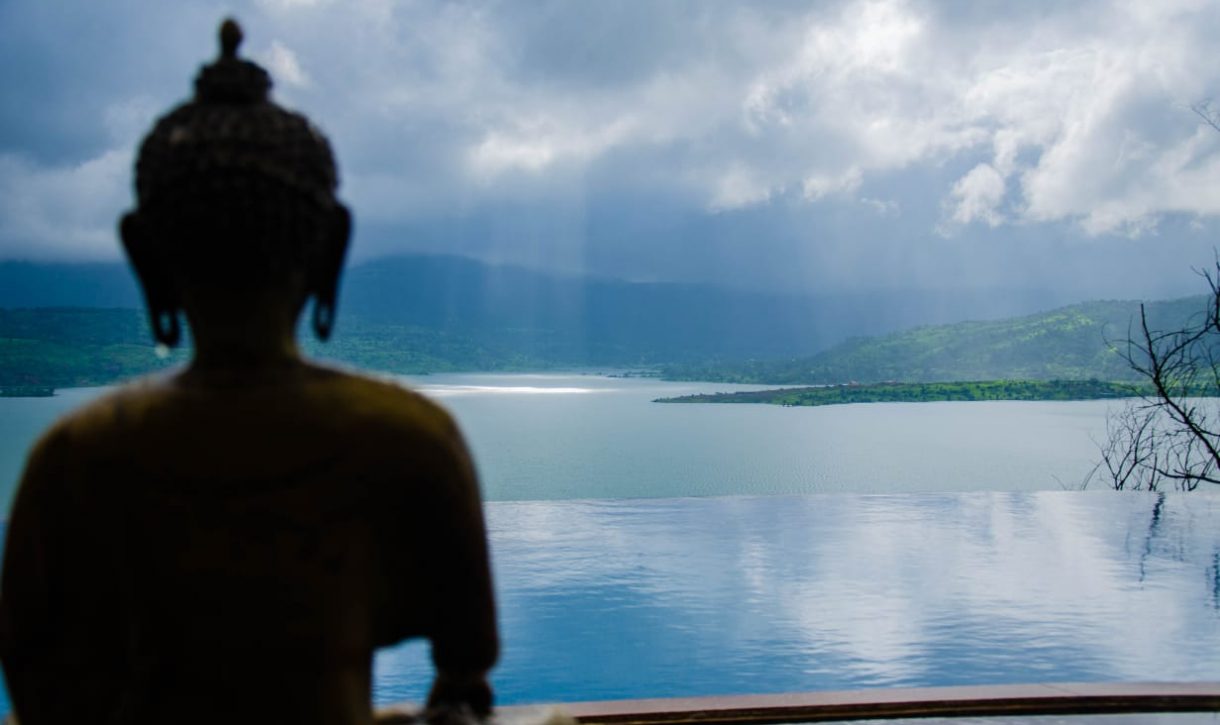 Spacious AC Cottages in Pawna lake