Make every travel a thrill with Thrillcampers
Stay once carry memories forever
Something wich suites every pocket
Pawna Lake Camping and Cottages by Thrillcampers
Do you want some break from your regular boring life? Visit ThrillCamps.
We are here to provide you best camping experience at Pawna lake. We have everything that can give you the best camping experience. Our all camps are located around Pawna lake, and services will be the same in every camp but at a different location. 
Best Campsites by Thrillcampers
Package Includes Everything that is needed for best Camping Experience.
Birthday/ Anniversary Celebration
Celebrate your loved ones birthday with us. We have separate sections for birthday/ anniversary celebrations. We will manage everything you just have to celebrate.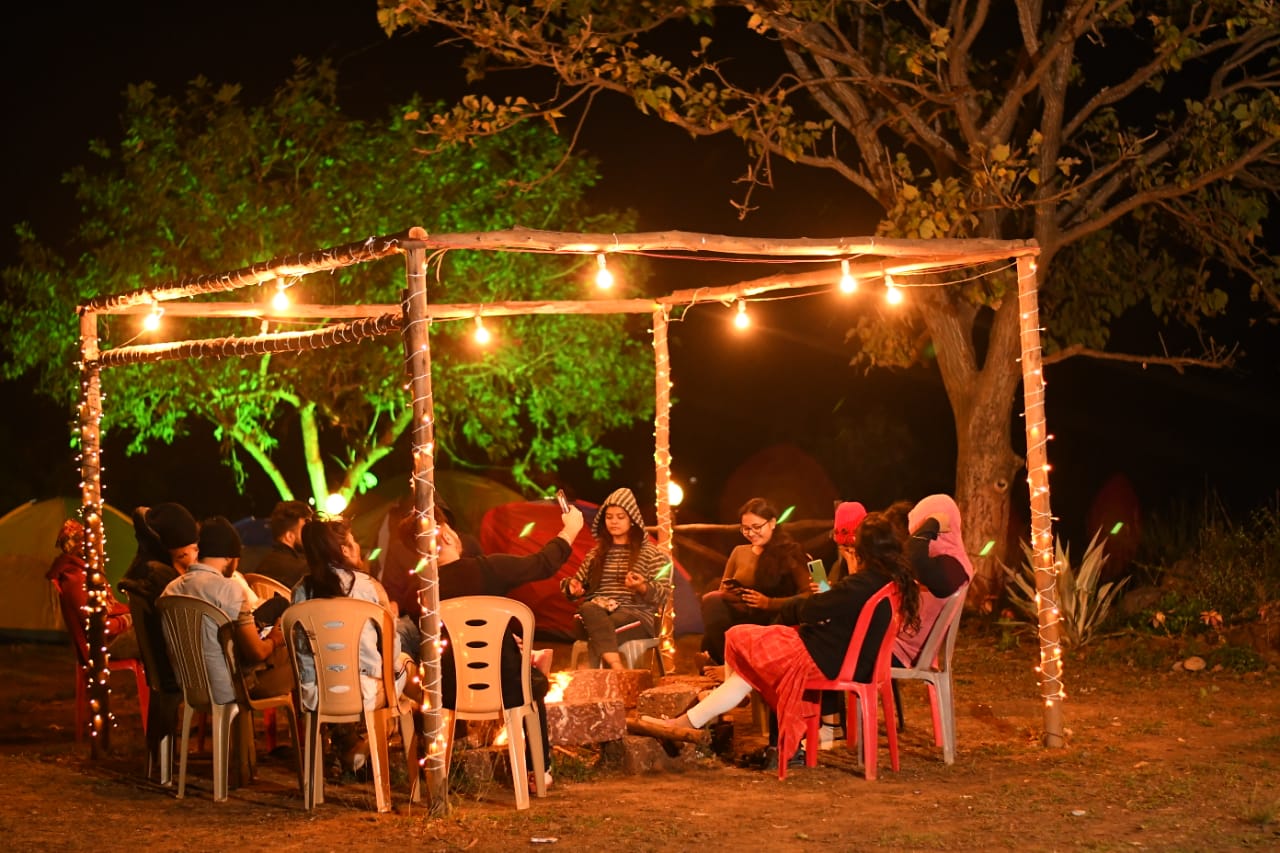 Live Music (for weekend)(Free)
Whether you are in a mood to enjoy your company, a view of nature, or delicious food live music helps to lift your mood.
Boating (Kayaking, paddle boating, speed boat)
Enjoy your ride at Pawna lake. We have Kayaking, paddle boating, and speed boating to give you a thriller experience.
| | | |
| --- | --- | --- |
| | | |
| Dedicated sections for Family/Couple | | |
| Birthday / Anniversary celebration | | |
| | | |
| Boating (Kayaking/paddle boating/speed boat) | Available on particular camps | |
| Extreme lakeside located Camps | | |
| | | |
| | | |
| | | |
| | | |
| | | |
| Secure web booking system | | |
| | | |
Vanshika Joshi
verified guest
Yesterday we are at thrillcamper Pawna camping B camp to celebrate my brother's birthday. We have done too much fun at this place i thought this is the best place at Lonavala to celebrate birthday. they have managed evereything from cake to firecrackers at reasonable rate. These guys are too supportive and done a great job. Road condition is little bit dissapointing butr its ok because camp is too close to lake.
Shubham Udivade
verified guest
This place is great for relaxation from work. After reaching to place, they allot you tent to keep you things in it. At around 5 pm or at sunset they provided tea and snacks . You can play badminton carrom or ball throwing or any other games, around 8 pm they serve you light snacks bbq. Meanwhile you can spend some time or roam around. Live music is the one of the best part of camping don't miss it. At around 10 they served dinner, you can enjoy the village diner. We missed bonfire At night around 12 they shup down speakers. At morning you'll enjoy beautiful sunrise.
Sam Naik
verified guest
Truely very quite and serene place to camping with your family, they provide big sounds to play your songs, food is not spicy it is like home madefood . Ample space to park and play various games like cricket, badminton, voleyball. Tents are quite good. Place is neat and clean. We were served snacks next to the lake, it was a beautiful experience. Kanda bhaji, poha and chai were absolutely amazing. Worth a visit with a big group. Next time i will try to visit with group
More about Pawna lake camping
Attractions near Pawna lake ​